Date: 18 Sep, 2021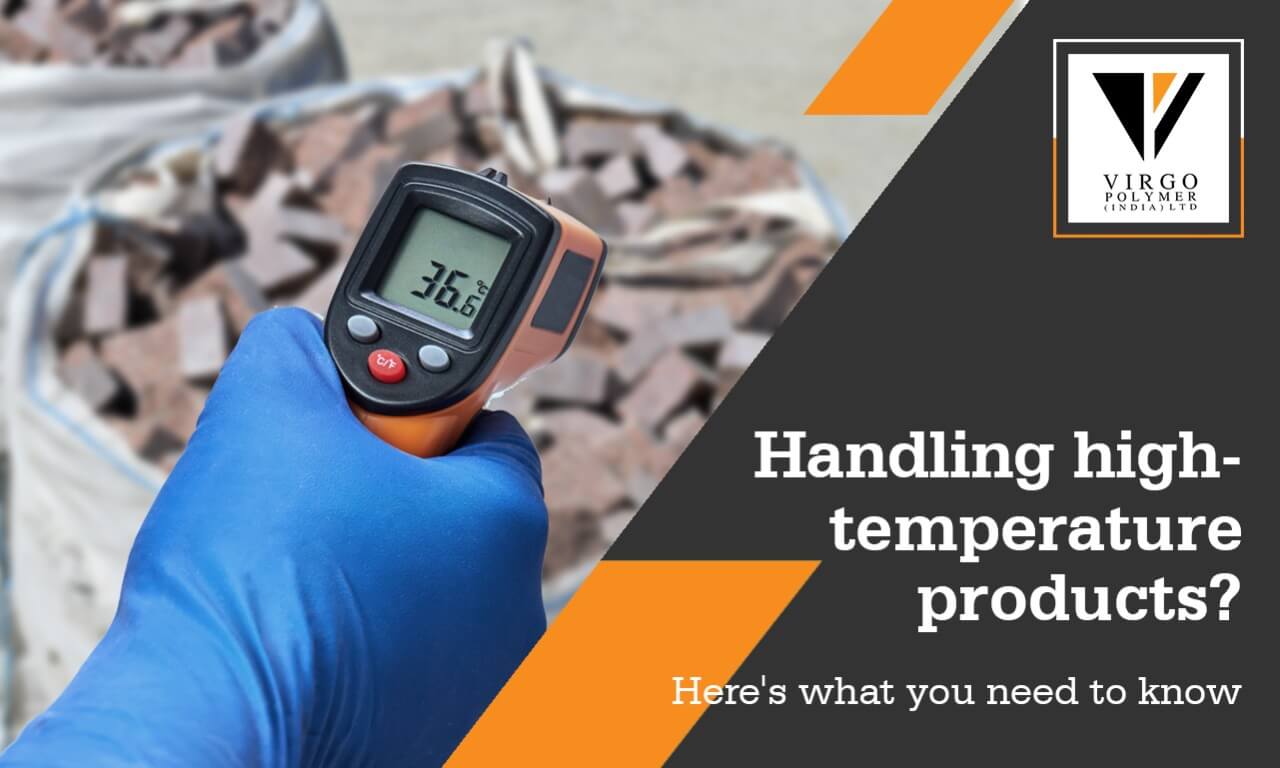 Bulk bags are in high demand in the packaging industry. They are used in almost every industry, pharmaceutical, agricultural, chemicals, and others.Their major benefit is that they are effective, highly durable and easy to handle.
There is yet another functional feature of these bulk bags. They are capable of handling high temperature products too. But here is a note of caution; you have to take into account some do's and don'ts while accommodating high temperature products in bulk bags.
Take a look at those:
• Do: Think about parameters
When any bulk bag manufacturer supplies you bulk bags and claims that it can withstand high temperature, even then you cannot firmly believe in the claim.
You never know the maximum temperature that the bag can withstand. You will also not be sure whether the lining inside the bag is sufficiently heat resistant or not.
There are various queries like these that must be clarified before you finalize a deal. So, do ensure that you have an open talk with the manufacturer.
• Don't: Exceeding recommended temperature is lethal
As you know by now, some specialised forms of bulk bags can withstand a specific temperature range.
But if this recommended temperature exceeds, you will see changes in the construction of the bulk bag. Excessive temperature will cause changes in the molecular structure of the polypropylene bonds and loosen the bonds. The fabric of the bulk bag will also loosen and they will fail to perform as expected.
Generally, the temperature of products inside this bulk bag must not exceed the range of 70 degrees Fahrenheit, or else you will find these structural changes in the product.
Hence, do have clear communication with the bulk bag manufacturer and supplier. Also, ask the supplier if the liner inside the bulk bag is appropriate for tolerating heat beyond 70 degrees Fahrenheit.
• Do: Avoiding a temperature range altogether
You may experience structural changes in your bulk bag if you put products inside it which are above 70 degrees Fahrenheit. Nevertheless, the fabric of the bulk bag will not deteriorate at this temperature range.
But if you go beyond this temperature and put something inside the bulk bag that is 200 degrees Fahrenheit or even more then you will end up inviting lethal consequences. The stability of the polypropylene molecules can get disrupted and the fabric will get potentially damaged. Hence, you will not be able to use the bag anymore.
So, make it a point to ask your supplier if the bulk bag has been tested for stability after inserting products beyond the temperature of 100 degrees to 200 degrees Fahrenheit inside it. Ask for some authentication of this claim before finalising the deal.