Date: 28 Dec, 2021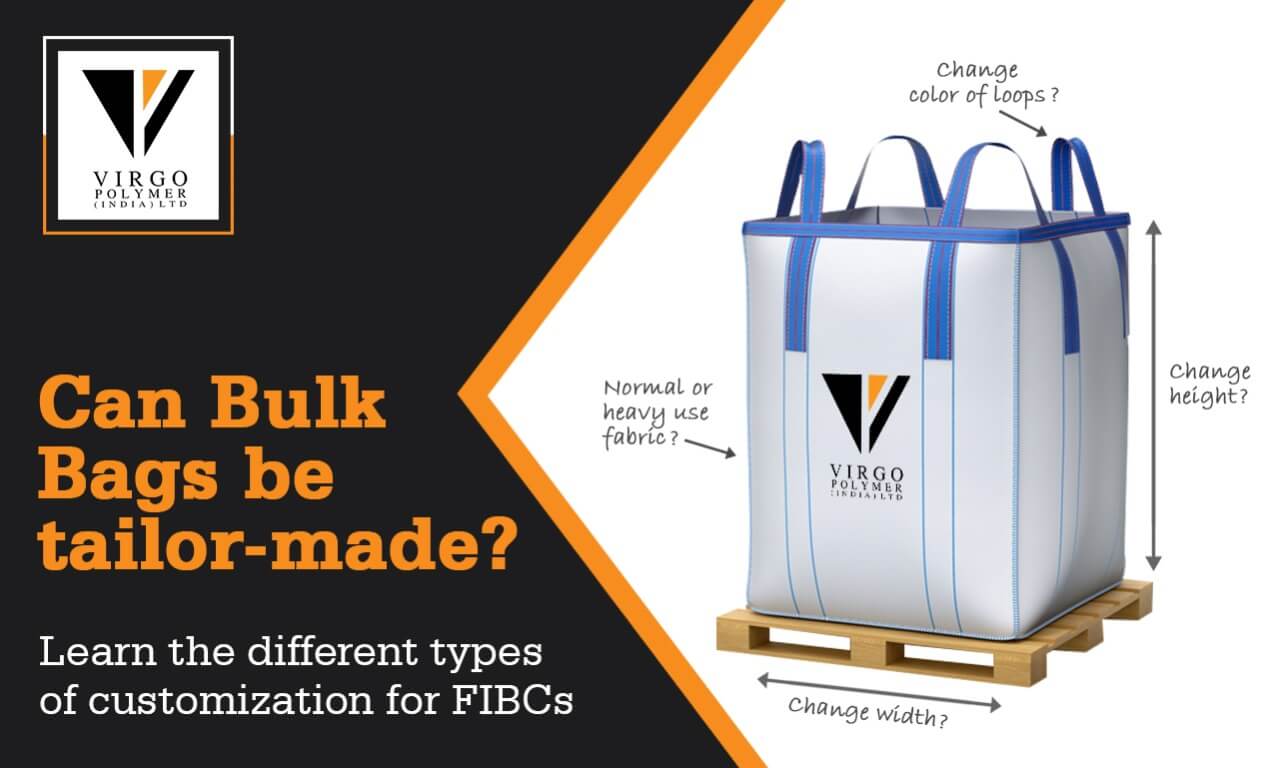 Bulk bags or FIBCs are steadily gaining popularity among businesses that have a regular requirement of storage and transportation. Not only are bulk bags flexible when it comes to being used by multiple industries, they are also popular for being lightweight, which helps cut down the cost of shipping.
Bulk bags come in a variety of standards but can also be tailor-made depending on the product being stored or transported.
Before you place an order for bulk bags, know the different ways in which you can customize the container to ensure that the bulk bag's functionality is optimized.
Type of FIBC
Bulk bags use a variety of materials and come in different types. These types range from A to D and each type offers its own unique advantages along with different degrees of protection. Based on how hazardous the product is, the degree of static protection needed in the bulk bag varies.
However, for edible or perishable products, you need to choose a bulk bag that is certified to be safe and suitable for that specific product.
Dimensions & Weight
Always ensure you get the bulk bag designed as per your preferred size depending on the product specifications. The dimensions of the bag determine the storage capacity which is a crucial factor when it comes to choosing the right FIBC. Also take note of the thickness of the bag since it affects the weight of the bag itself along with the Safety Factor (SF).
Colour & Labelling
Although FIBC bags usually come in a standard set of colours, manufacturers will be open to designing the bag in a different colour if need be. This is usually done to differentiate the type of products being carried. Some also prefer adding labels to the bag, be it the company logo or the product type.
Top & Bottom Types
While the top of the bulk bag is for filling of material, the bottom determines how the product will be discharged. For the top design, you can choose from options like duffle, full open top or a spout. For the bottom styles, the bag can either be flat or come with a spout for discharge purposes.
It is essential to know about customization since the product types vary and the design of the bag must be in accordance with the product specifications to ensure a safe storage and transportation process.