Date: 12 May, 2022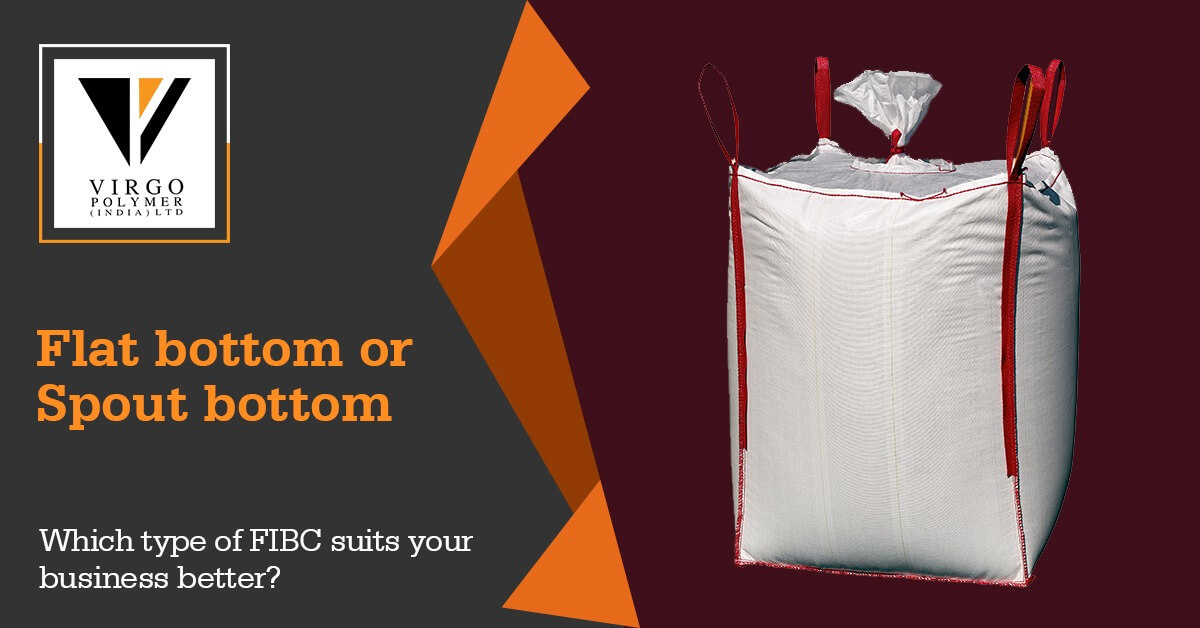 FIBCs (Flexible Intermediate Bulk Containers) are widely used across industries, and are employed to store and transport a variety of products. Therefore, they cannot be used by a one-size-fits-all model since every product and every business have very specific requirements.
When we mention bag bottoms, we are talking about emptying the bags or the product discharge process. The two most commonly used discharge types are flat bottom and spout bottom. These help ease the discharge process and make it all the more seamless and convenient. However, read on to know more about which of these discharge types will suit your product the best.
Flat Bottom Bulk Bags
Usually has a plain base
Can be cut open to empty the bag of its contents
Typically designed for single-use FIBCs
Also used for products that don't require to be discharged from the bag and can be disposed directly, construction waste for instance that can be burned or buried
Flat bottom bulk bags are generally used by businesses that don't require product discharge or need fast discharge methods given the bulk bag need not be reused.
Spout Bottom Bulk Bags
These can have different kinds of spouts depending on the product type
The various types of spouts available are – conical, spout with flap, diaper bottom, petal closure, and more
Spout bottoms are preferred for products that need a streamlined discharge
Usually designed for fine material or powdery products
Spout bottoms usually come with a safety tie or a rope cord that is used to close the bottom preventing the contents from leaking
The Product Handling Factor
Here's how your product handling technique plays a role in picking the right kind of bottom for your bulk bag. The unloading techniques commonly used to discharge bulk bags are forklifts, pneumatic conveyor systems, hoists, etc.
Flat bottom bulk bags are usually emptied using a puncture blade at the discharge station whereas for spout bottom bulk bags, forklifts and electric hoists are used.
In case you are in need of a flat bottom bulk bag and the same is unavailable, you can always use a spout bottom FIBC by ensuring it has a duffle top or an open top, so it can be turned over when the bag needs to be discharged or emptied.