Date: 27 Mar, 2023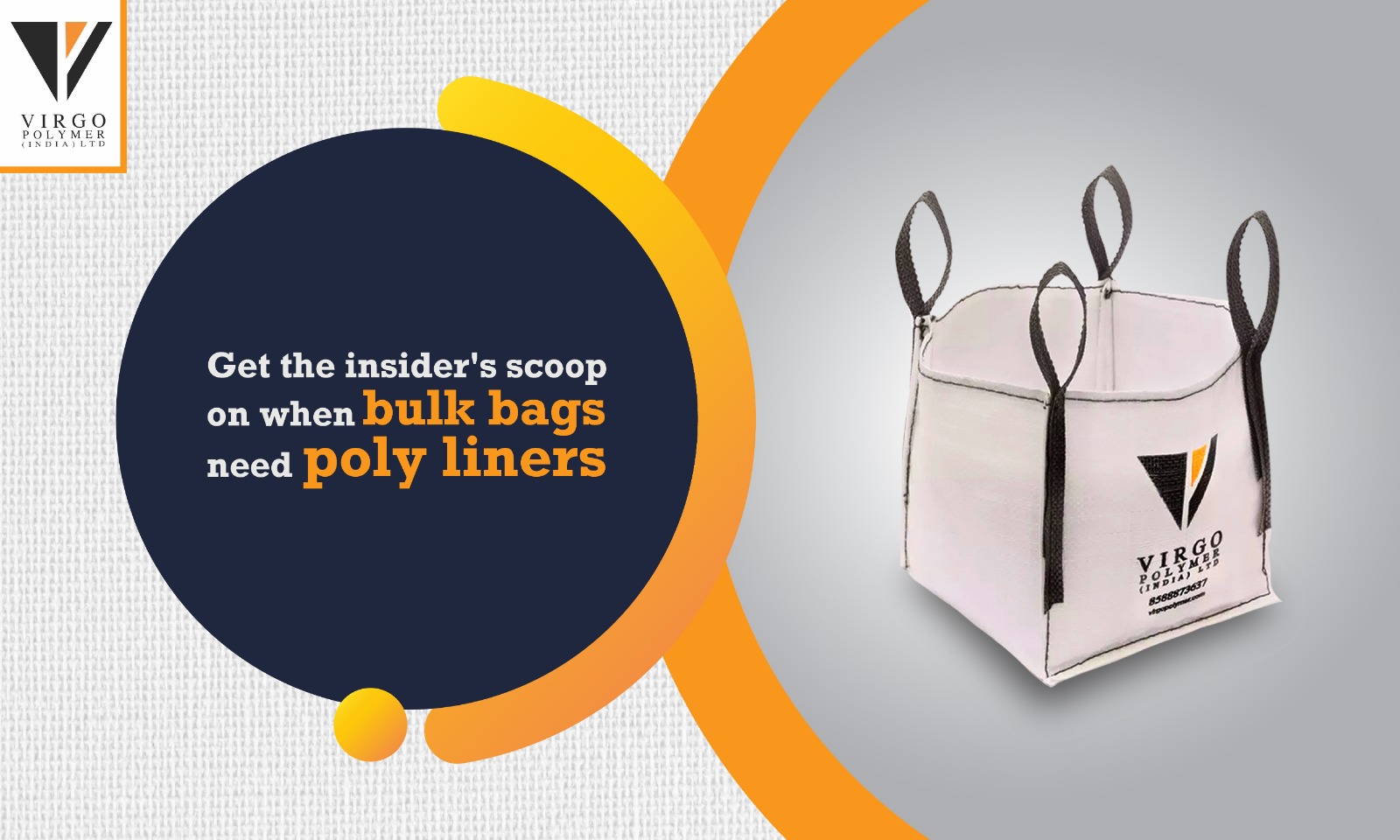 Polyethylene liners, also known as poly liners, are stretchy plastic liners created especially to line the interior of a flexible intermediate bulk container (FIBC or bulk bag). In many different fields and applications where FIBCs are employed, polyethylene liners are quite beneficial. They can easily be used in conjunction with FIBCs to add an extra layer of protection for the product and bulk bag. Polyethylene liners conserve the quality of bulk products that may otherwise be contaminated during transport and affected by environmental factors.
Poly Liner- what are they?
Poly liners are a packaging material that is used in industries that handle bulk product storage and transportation. The thermoplastic polymer polyethylene, which has a varied crystalline structure, is used to make poly liners. Besides enhancing the feeling and discharge process during transit, it helps maintain the goods airtight.
FIBCs or Flexible Intermediate Bulk Containers are used for transporting and storing large quantities of food grain, chemicals, and pharmaceuticals. Poly liner is typically used in these FIBC bags to shield items from moisture, dirt, and other impurities. Bulk sacks with liners are especially beneficial to prevent leaks from happening and to stop contaminants like dust and moisture from penetrating the containers. For better results, it is always better to use the appropriate size liner and secure the top once the bag is filled.
Best way to use Poly liners- When should you use them for bulk bags
Bulk bags are made of individual polypropylene strands that are interlaced to form a strong, lightweight, and flexible fabric weave that is practical for the transportation and storage of vital materials. Nonetheless, various problems could arise if there isn't a liner.
The following are some situations where having a polyethylene liner is essential:
• For Chemical usage
Like any other material, bulk bags are most likely to deteriorate naturally over time. The use of polyethylene liners is necessary because they are made to have a long lifespan if properly maintained. Liners prevent this quick corrosion, which can be accelerated by some chemicals that might hasten bag breakdown.
• For dry-flowable products
While a bulk bag is being filled and moved, fine powders may leak through the bag's body and seams. The bulk bag can be used by any sector, although product shrinking might result in errors in measurements or lost revenue. Until it's time to take them out again, polyethylene liners keep chemicals and powders secure inside the bulk bag.
• For perishables
When businesses handle delicate consumables like food and some pharmaceutical items in bulk bags, it is essential that the contents stay 100 percent pure throughout. Liners made of polyethylene are a powerful precaution that helps ensure there are no production errors.
When it comes to choosing between bags with pre-installed liners and bags with removable poly liners, it basically comes down to two key considerations: whether you'll be reusing the bags or whether you require a specialty lining of an aluminium foil or a lay-flat, baffle, or form fit.
Removable liners are only available in a standard polypropylene form, so your best option is a bag that already has a built-in lining if you require a specialty liner for your product or application. A removable poly liner is your best bet if you want to reuse your bulk bag for a new product or application.
In brief,
It can safely be said, that for bulk bag liners, poly liners are a flexible and economical option. In addition to shielding bulk bags from moisture, filth, and other pollutants, these liners are easy to clean and customize, are eco-friendly, and can increase safety when handling and transporting bulk bags. But deciding on the ideal polyethylene bulk bag liner for your product and application can be challenging. Factors such as determining the suitable size of liner for a particular bag and choosing the appropriate liner type for your product and application.
In such cases, we are here to help
At Virgo Polymers, we answer all your queries concerning poly bag liners and bulk bag Liner requirements. We specialize in providing a vast assortment of packaging options, including bulk bags with polyethylene liners, in whatever sizes you need.
Contact us to know more @
Mobile: +91 90030 48815
Or email us at
info@virgopolymer.com