Date: 07 Aug, 2021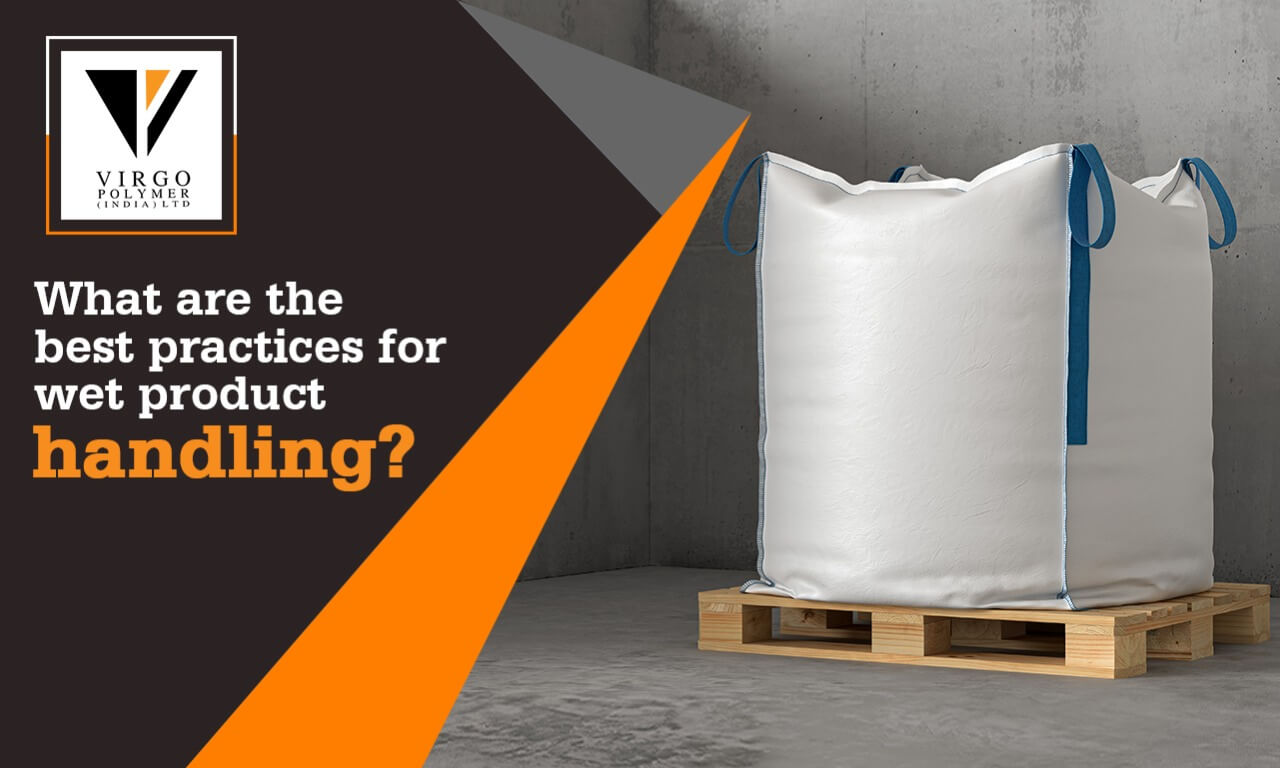 A lot of Bulk Bag users have to handle wet items and products on a daily basis and there is a set of challenges that come along with handling wet goods. Let's begin with taking a look at the issues faced in wet product handling.
1. The materials being too wet – this may lead to seepage through the seams of the bag
2. The weight of the product – the weight of the water along with the products increases the overall weight of the bag significantly, impacting the Safe Working Load (SWL)
3. Product moisture during storage – in case the product is too moist, there is risk of moulding that can hamper the product quality
4. Clogging of spout bottoms – During the process of discharge, wet products can potentially clog the spout bottom of the bag
Bulk bags come with great features to mitigate the aforementioned risks thereby protecting the materials and retaining their quality. Mentioned below are some steps that can be taken for better handling of wet products.
Liner helps with seepage
Liners in bulk bags help retain the moisture and prevent the product from any kind of seepage outside the bag. These can either be bought separately or pre-inserted.
High SWL bag for heavier weight
For wet products, bags with a higher SWL (Safe Working Load) are highly recommended. Since these are designed using a thicker fabric and with heavy-duty stitching, they have a higher weight carrying capacity.
Avoid liners & coating in case of molding
If there is any risk of product molding, it is advised to use a bulk bag that has breathable properties. Liner and coating must be avoided in case of such materials and if extra airflow is needed for the product to stay undamaged, then the most recommended type of FIBC is a vented bag.
Full bottom discharge to avoid clogging
This usually happens in spout bottom bags where the bag bottom is clogged during the process of emptying. For wet products the recommended substitute to spout bottom bulk bags are diaper bottom bags or bulk bags that have a full bottom discharge.
We have solely focused on wet products here and discussed a few solutions to the common concerns. However, with varying product types, bag types also differ. It's best to get professional advice before purchasing FIBC bags to optimize them to the fullest.