Date: 10 Nov, 2022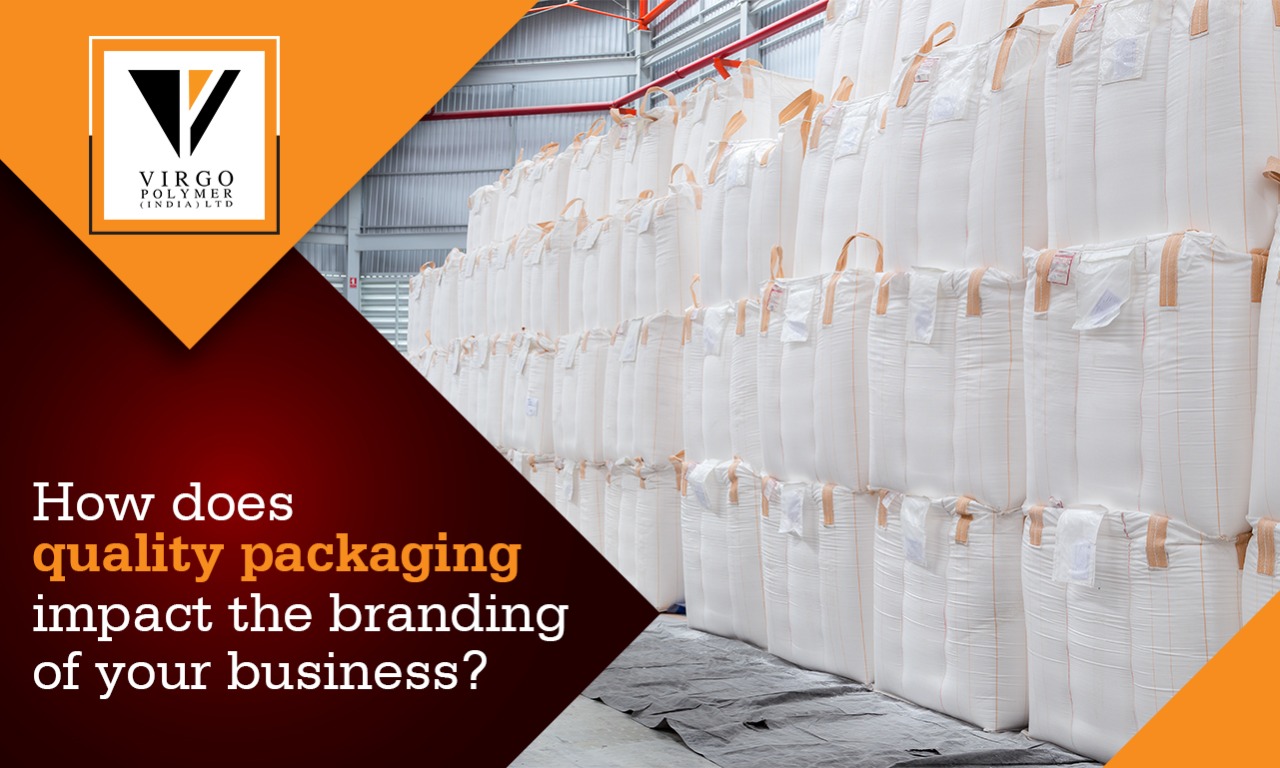 Packaging is a vital part of any business because the quality of packaging determines how well it will impact your brand image. One must note that we are currently living in a world where marketing speaks and how well a product is packaged is an essential aspect of branding your business.
Jumbo Bags allow you the flexibility to customize the FIBC to suit your brand colours, include your logo or add any such element that build an immediate connect to your business. Unlike traditional packaging alternatives, FIBCs can be tailor-made to suit the tonality of your brand which gives them an advantage over any other storage and packaging containers available in the market.
Read on to know more about modern packaging techniques have to offer and what role FIBCs play vis-à-vis packaging trends of today.
UNIQUE IDENTITY
Nowadays we see a lot of emphasis being given to creating aesthetically impactful packaging which leaves a lasting image in the minds of the end user.
What we mean to imply is that packages these days come with very specific themes, colour schemes to complement the themes, dimensions that are much better than the monotonous styles of conventional jute bags or cardboard cartons, and more.
In a nutshell, some of the packages are so elegantly designed, that one might consider storing them as keepsakes than disposing. And when packages become keepsakes, the names of brands using these packages for their products remain imprinted in the minds of the end users.
As far as Jumbo Bags are concerned, these allow flexibility in design allowing businesses to add or remove features according to their product, while also being customizable in terms of the look of the bag wherein the business's logo and other elements could be added to build on the brand recall value of the packaging.
UNMATCHED FUNCTIONAL EXCELLENCE
The functional excellence of modern-day packaging is another feature that places FIBCs above other alternatives. Not only are Jumbo Bags sturdier, they also come with distinct dimensions and never get distorted even when they are fully loaded to their recommended capacity.
The companies that pack their products in these packages also insist upon using an additional layer of protection to ensure that the product remains in intact condition when handed over to the end user. This way, the brands using modern packaging solutions ensure that there is no compromise in the quality of the final product and that no physical damage is caused to the material even during transit.
THE GREEN EDGE
Another exceptional feature that gives Jumbo Bags the edge over traditional packaging solutions is that they are sustainable in nature. FIBCs can be recycled and reused; however, the reusability can be determined by the bag's Safe Working Load (SWL) and its Safety Factor (SF).
Sustainable packaging solutions allow business to reduce their carbon footprint by contributing towards lesser generation of plastic waste which further leads to creating a positive image of the brand in the minds of the consumer.