Date: 22 Jun, 2022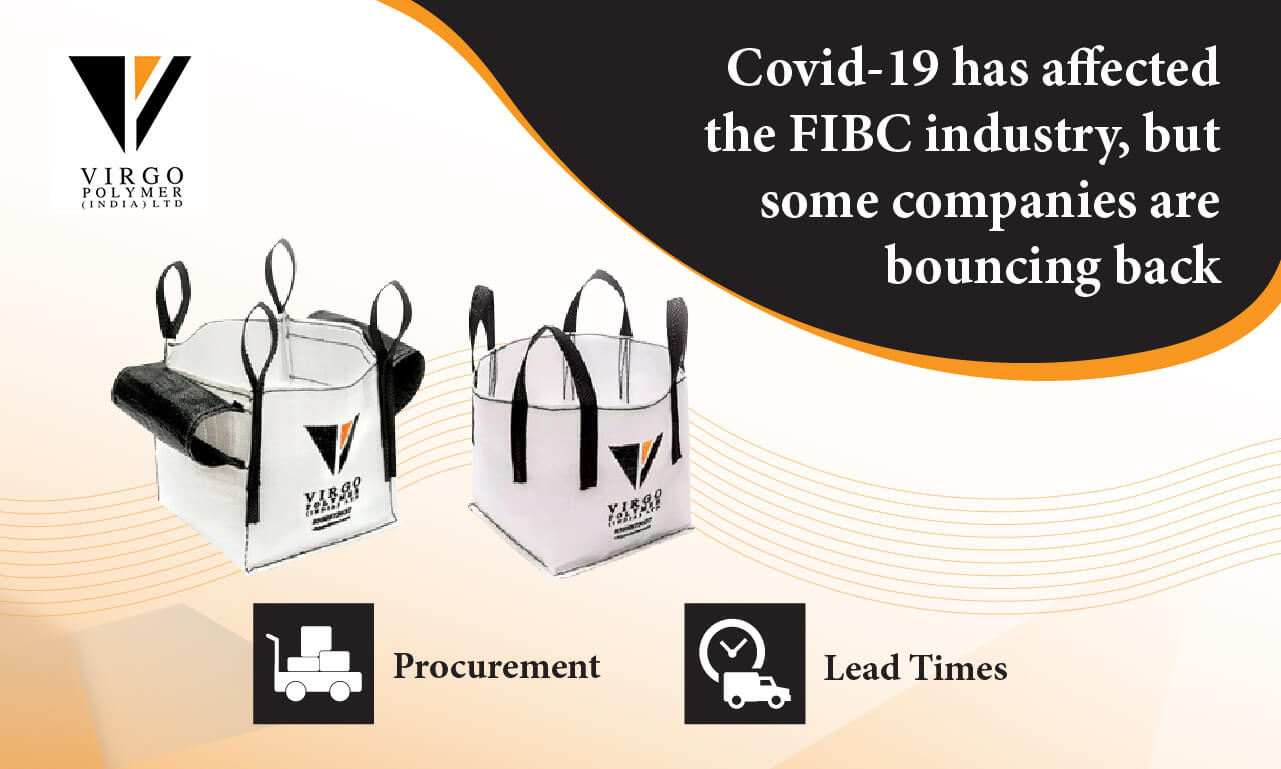 Covid-19 has disrupted everyone's lives from the personal to the enterprise level. It has also impacted global supply chains.
But now with economies getting back on track -- albeit a slow pace – the demand for goods has begun to surge, and supply chains are working round the clock to catch up. There is now a massive demand for raw materials. It is important to understand the demand and supply gap so you can ensure your flow of goods is not impacted.
How is the pandemic impacting the FIBC industry? In two main ways...
1. Procurement
Polyethylene and polypropylene are two main ingredients in FIBCs and liners. These two ingredients are used to manufacture all kinds of plastics as well as in manufacturing most electronics. Procuring polypropylene and polyethylene has become difficult as demand outstrips supply.
At Virgo Polymer, we have managed to plan and stay prepared through these times, and ensure that the flow of supplies has not been affected.
2. Lead Times
Lead times on FIBCs have increased 20-30% on account of several factors such as plant closures and labor availability. The Government of India for instance imposed lockdowns during the height of the virus outbreak in 2020. This eliminated production for nearly three months and created a significant backlog of orders.
At Virgo Polymer, we have been working flat out to keep production on track and minimize the backlog of orders.
What can you do in these times?
The second wave of Covid-19 is perhaps a step backward. But you can still stay a step ahead. Here's how:
Talk to your distributor or supplier now. Because of the increased lead times, it is recommended that you begin your bulk bag search at least five months before they need the bags. Demand is fluctuating significantly, so lead times could still increase at any time.

Consider increasing your inventory. Given the prevailing uncertainties, it may be a good idea to hold more stock of bulk bags in inventory. Find out about warehousing options if you need to. At the same time, bear in mind that companies like Virgo Polymer have managed to ensure that customers continue to receive their FIBC bags on time.

Partner with a reliable bulk bag supplier so you can be assured of quality and consistency.
At Virgo Polymer, we can help you with your bulk bag needs, especially now in times of uncertainty. We have our manufacturing process going on schedule. Our team is available to answer any questions you may have on bulk bags. Call us today, we can help.