Date: 27 Apr, 2022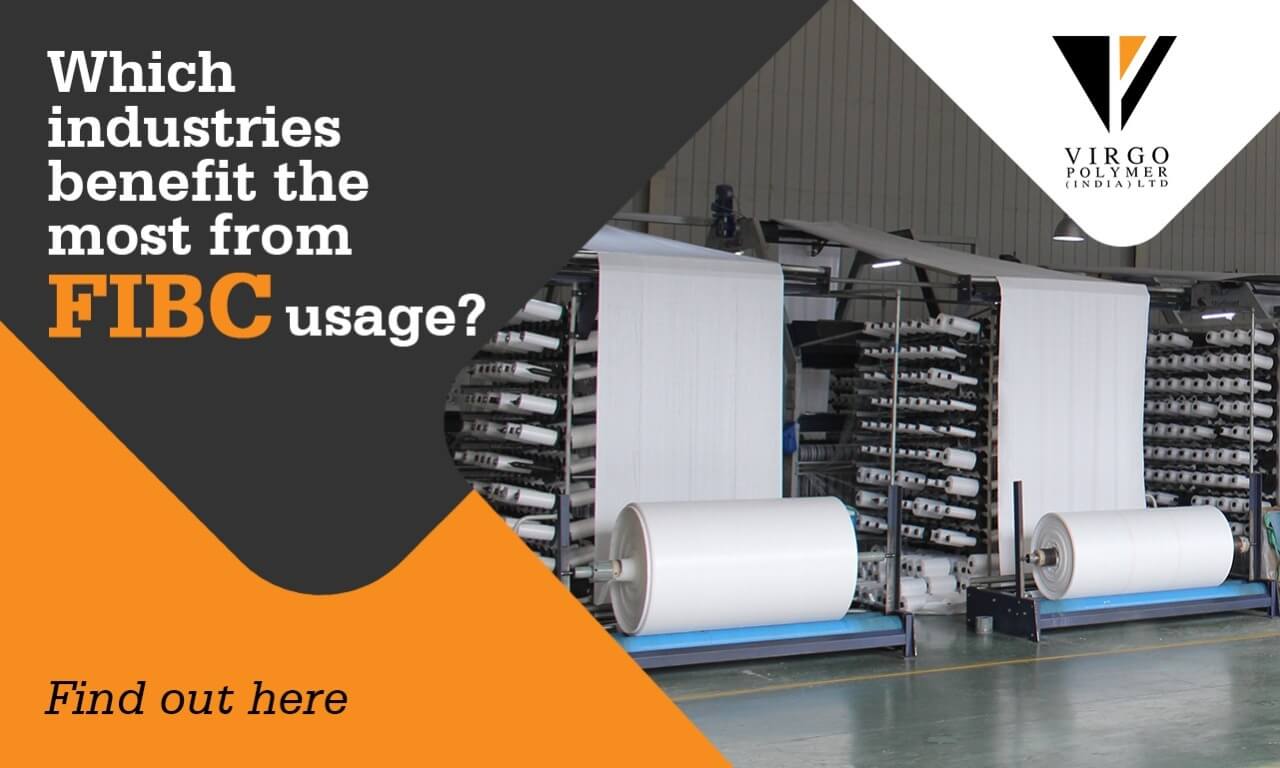 Which industries benefit the most from using Bulk Bags?
Numerous industries employ the benefits of Flexible Intermediate Bulk Containers (FIBC). Be it construction materials, or food-grade products, and even hazardous goods, bulk bags are the preferred choice for the storage, transport, and handling of a range of products. Let's take a look at the top 6 industries that use Bulk Bags most frequently.
Agricultural
When it comes to the agricultural industry, the priority is to retain the quality and freshness of the products until it reaches the end consumer. For this particular grade of products, FIBCs offer a plethora of customizable features that ensure that no damage is caused to the products. Features like ventilation, lamination, and liners are some of the bulk bag properties that ensure an extra layer of protection for agro-grade products. Baffle bags and circular bags are especially recommended for dry and grainy products like beans, rice, legumes, etc. whereas products with a finer texture like salt, sugar, and flour might need liners or bags with lamination to stay protected from moisture. For perishable materials, it is best to use ventilated FIBCs.
Processed Food Industry
Processed foods require careful packaging such that no damage is caused to the products and their nutritional value is retained. FIBCs offer the perfect solution for the storage and handling of such goods. Right from hygienic storage to safe stacking, hassle-free lifting, and convenient handling and transportation; bulk bags offer an array of customizable features that can be fitted to suit the needs of the products.
Construction
Construction industry materials come in a range of consistencies that vary from cement, to gravel, and stone. The industry therefore prefers bulk bags for safe handling, storage, and transport of such products. FIBCs also come in handy for debris disposal. When we mention construction industry, it also includes associated products; for instance, paint industry products, toxic materials used in the construction process, colour additives, etc. all of which can be safely handled using bulk bags.
Mining
The mining industry involves a lot of heavy material handling inclusive of goods like coal, metal ores, and minerals. It is therefore essential that the products are carefully handled such that there are no hazards during the process and the product quality is also retained. FIBCs therefore provide the most durable solution for packaging, storing, and transport of mining industry related products.
Chemicals & Petroleum
When it comes to flammable and hazardous goods, there is a constant risk of on-site mishaps as far as product handling is concerned. FIBC come in just the right types with appropriate features that prevent any hazard. There is the type-C conductive bulk bag which prevents the build-up of static electricity, and another example is the fire retardant bag which is the preferred choice for businesses dealing in flammable goods.
Landscaping
Landscaping involves beautification of spaces, be it plain land, garden, or lawn. The process employs a variety of materials from branches, leaves, shrubs and stones, to fertilizers, gravel, decorative pebbles, etc. These materials require proper packaging to ensure that there is no spillage during transportation and they reach their destination safely without tumbling over. Along with that, landscaping processes also generate a considerable amount of debris that needs to be packaged and disposed. This is where FIBCs come in handy and become an essential product for the landscaping industry.