Date: 16 Dec, 2020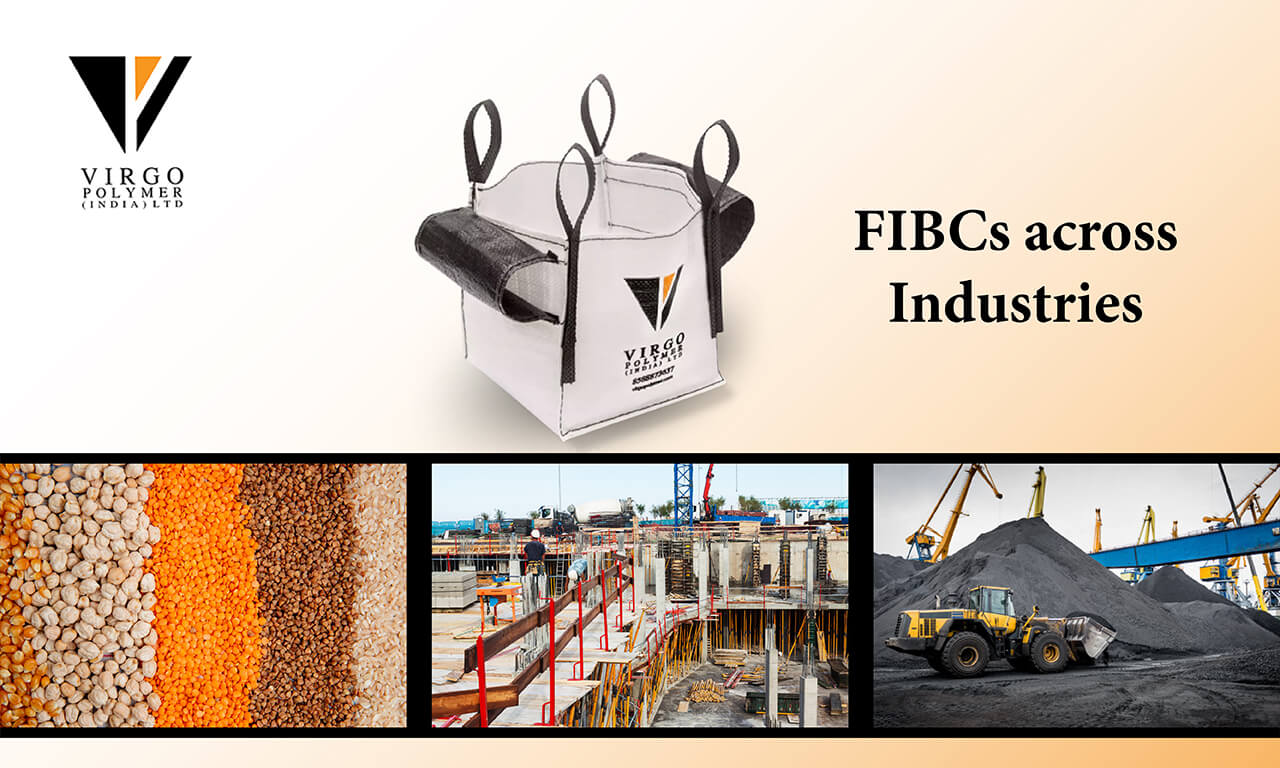 Flexible Intermediate Bulk Containers (FIBCs) are the perfect bulk packaging option for businesses all over the world. Whether you are storing or transporting dry or flowable goods, food grade products, or even hazardous materials, bulk bags are the safe and efficient answer.
Why bulk bags?
They are easy for machines to lift, simple to store and convenient to use. Think about it, you can ship 1000 kilograms of product in a bag that weighs less than 3 kg!
So, who is making use of the wonders of FIBCs?
Agriculture and food processing
Whatever the kind of flour -- wheat, corn, or barley – FIBCs offer the ideal means of transport. Apart from fine grains, bulk bags are used to transport other items such as nuts and coffee beans. Dry food products like sugar are also well suited for bulk bag transport. In this case, chemical-free bags certified to be safe for food products are used. These bags offer a worry-free method to transport food-grade products.
FIBCs are also used not just to carry livestock feed and pet food but to store them as well at the end destination.
Chemical industries
Dry, nonreactive chemical powders, toxic and hazardous materials, and other products like pharmaceuticals are transported in bulk bags tailored to suit the purpose. Paints for instance can contain toxic chemicals, but these bulk bags minimize human contact with harmful chemicals or fumes.
Pharmaceutical goods require adherence to stringent standards of hygiene and safety just as food products do. Specialized bags allow goods to be packed and moved safely. In the case of flammable products, if electrostatic charges build up in transport, it can result in explosions. FIBCs can thus help in safe transport.
Construction
Sand and cement a worry? FIBC bags are built to handle heavy loads and that's what makes them perfect for the construction industry. The durability of these bulk bags makes it easier to transport them. Chopped wood, wood pellets, and other related wood products too can be securely sent from one place to another with the right FIBCs. Not just that, FIBCs, on account of being lightweight, help to reduce the cost involved in transporting and disposing construction materials.
Mining
In the mining industry, safety is paramount. FIBC bags such as ours, which adhere to stringent safety standards and procedures, ensure secure transfer of coal, minerals and metal ores. Often, mining products have high powder content, so spillage is a factor to watch out for. But bulk bags are sturdy and maintain their shape, so lifting, transporting, and storing is that much easier.
How Virgo Polymer can help
Virgo Polymer India Ltd is a global supplier of premium big bags that are both durable and aesthetically designed.