Date: 17 Dec, 2021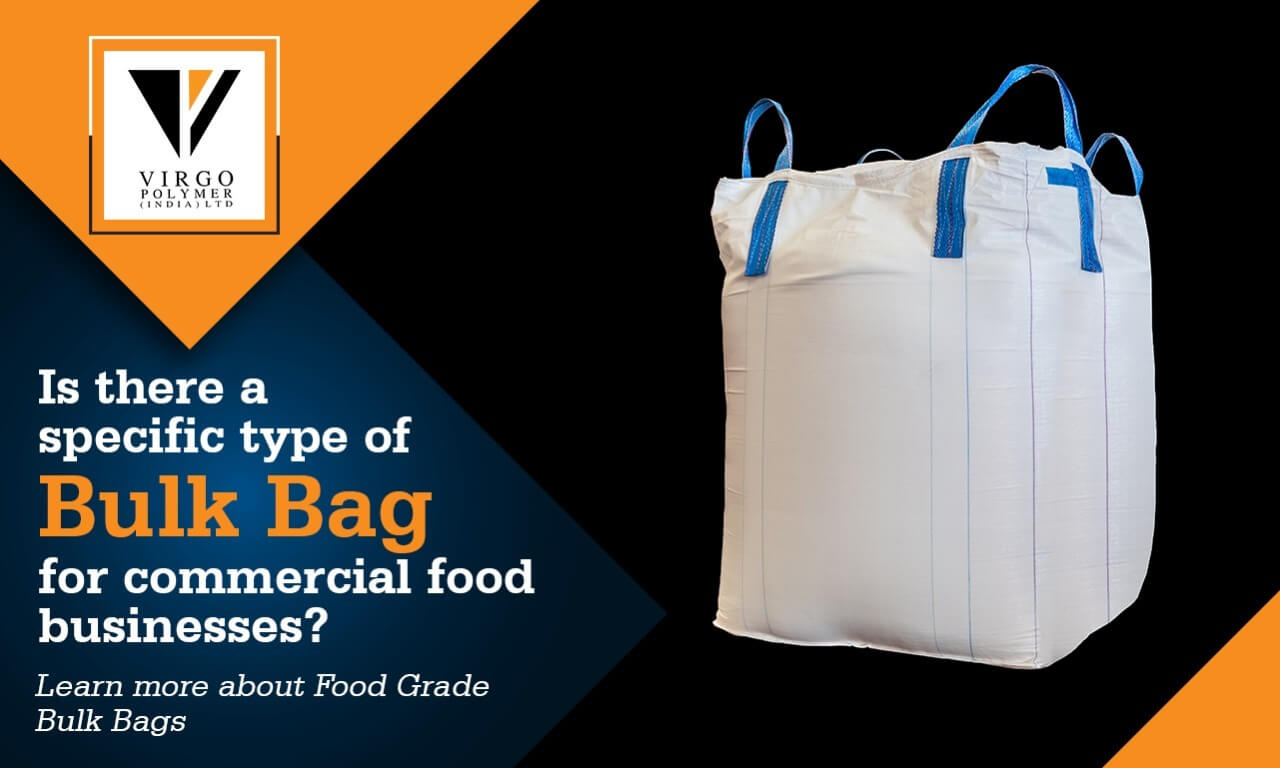 FIBCs (Flexible Intermediate Bulk Containers) are the preferred choice for a variety of purposes. In this article we will be talking about what makes them ideal for food manufacturing and food processing plants. Bulk Bags come in a range of types suited for different kinds of products. One of the types is the food grade bulk bag which is a great pick when it comes to transporting and storing food and related products.
Let's take you through some of the biggest advantages of Food Grade Bulk Bags and why they are a better choice than any alternative packaging solutions.
1. Lesser weight & greater strength
Food grade bulk bags are made using woven polypropylene fabric which makes them soft and light in weight yet sturdy enough to carry a heavy load. The weight carrying capacity of these bags ranges from 500 kgs to 2000 kgs based upon the bag's Safe Working Load (SWL).
2. Resistance to harsh weather conditions
The material that is used to manufacture these bags, Polypropylene protects the contents of the bag from heat and UV rays. The bag also does not allow an ideal atmosphere for mold or mildew to grow. This is one of the reasons that make these kinds of bulk bags ideal for perishable items like food products.
3. Cost effectiveness
When it comes to cost effectiveness and reasonable pricing, alternative packaging options can hardly compete with FIBCs. Bulk Bags have the capacity to carry thousands of kilos while being light on the pocket and also have the flexibility to be handled by different types of vehicles like forklifts, cranes and hoists. They can also be folded into compact sizes making storage easier that ultimately results in lesser utilization of warehouse space thereby saving your business money.
4. Reusability & recyclability
Since these bags are made with 100% virgin polypropylene resin, they can be recycled. Some of the food grade bags are manufactured with certain specifications so they can be used multiple times. In general, bulk bags with a Safety Factor (SF) of 6:1 can be reused but only after proper cleaning and reconditioning.
5. Customization
With a range of filling and discharge options, bag bottom types and a variety of cubic food capacities, food grade FIBCs offer a range of choices to clients for them to carefully choose each feature and get the bag manufactured according to their very specific requirements.